This Pearl is one from my archives. Enjoy!
Arlene's Executive Leadership Tip
3 Tips for Clarity at Work and Home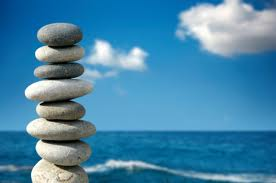 I believe in the Proverb that states: "Where there is no vision, the people perish."   Each of us has a "still small voice" within us.  When we become still (quiet) on a regular basis, we can hear this voice and let it guide us.  As your executive coach, I have listed three tips below to help you create peace and success in your life through clarity.
1)    If we are not clear on what we want, we cannot take the actions that will manifest them. Sit with your desires and become clear on what they really are and how they will benefit you and others.  This can be done with the help of meditation and journaling.
Make an effort to take the time to journal several times a week.  It's amazing how much clearer you become on your life and how it helps you see the actions you need to take to create what you want.
2)    When you become clear on what you truly want, then create a plan to manifest your desires. Planning is key to the process.  When you have a good plan, you will not fail as long as it is for the good of all.  Most people today are so harried they forget to use this basic tool and then questions why "things" are not happening for them.
3)    When we create a vision we do not have to worry about how it will happen. Too many people are so worried about the outcome that they forget to follow their plan and just take the next appropriate step(s).